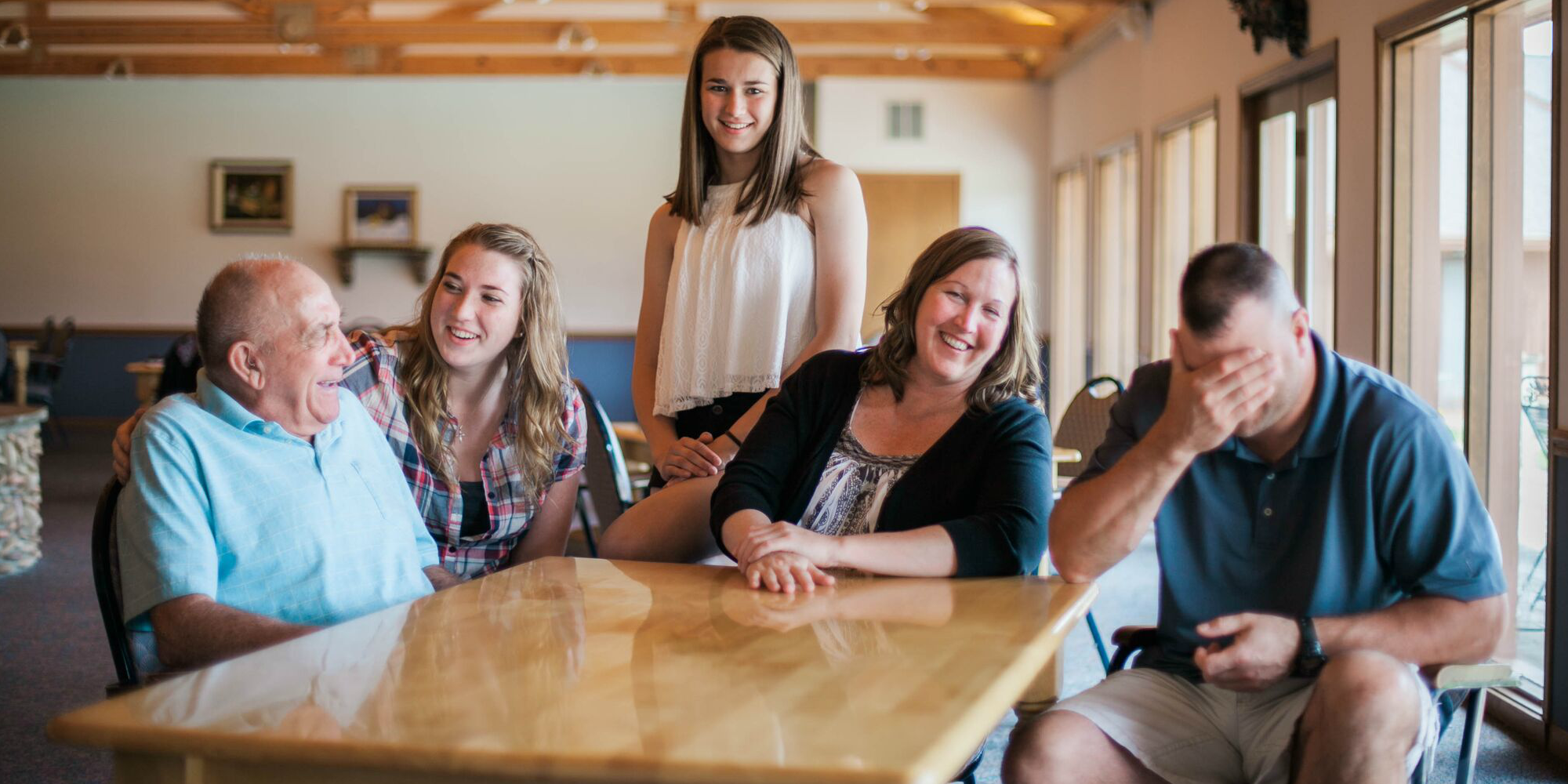 What Makes The Wellington Senior Living Stand Out?
When it comes to the happiness and well-being of you and your loved ones, you SHOULD be picky. This is why choosing a place to call home after retirement is so important. For senior living communities, three important aspects come to mind; quality of care, price and location. When we built our business back in 1985, we took all of these aspects into consideration. Let us tell you why we stand out from other senior living communities in the area.
CARE
Yes, you may be able to find a senior living community that has more "frills" than The Wellington, but nowhere will you find a more dedicated and caring staff. What stands out about our staff, you ask? Our staff members stick around! We are known for having one of the highest retention rates in the senior living industry. For example, each member of our management staff has been at The Wellington for an average of 17.6 years. This has allowed us to create personal relationships with our residents and to understand how we can make their time with us as enjoyable as possible.
So, what's our secret? It's the type of employees we hire! We take pride in our hiring standards because we know that the key to creating the perfect environment for our residents starts with a hard-working and personable staff.
PRICE
You should never have to choose between comfortability and price for you or your loved ones. At The Wellington Senior Living, we make sure of that. According to Seniorhomes.com, the average monthly cost for a single-occupancy apartment in an Omaha independent living facility is $2,185. Compare that to the price of our apartments that start at $585 per month for a studio apartment and a two bedroom apartment for as low as $1,125 per month, plus amenities.
Not only are our room rates considerably lower than other independent living facilities in the area, but our WellFlex pricing option allows you to pick the amenities you want without having to overpay for services you don't use. Instead of charging one flat fee like many independent living communities, you can choose between a range of services like housekeeping, laundry, lunch meals, transportation and more. For more information regarding our apartment layouts and WellFlex pricing, check out our Pricing and Floorplans tab.
LOCATION
One of the most underrated aspects when looking for the perfect home is LOCATION. If you're planning on grocery shopping or running errands, you'll want a convenient location to cut down on driving time. What better location than having Shadow Lake Towne Center less than a mile away? From shopping/dining to fun events, you'll be walking distance from the heart of Papillion!
When building The Wellington, one of the reasons we chose the location we did was because of it's vicinity to Midlands hospital. With the largest hospital in Papillion being next door to our senior living community, you can rest assure that you and your loved ones will have immediate care when they need it.
Looking for a family-oriented, independent-living community for you or a loved one? At The Wellington Senior Living, we provide the perfect balance between independence and support, with the opportunity to build long-lasting relationships through fun events and activities. For more information, contact The Wellington Senior Living today.